Welcome to St Mary's
Thank you for clicking onto St Marys Church website. A very warm welcome to you!
St Marys Parish Church is tucked behind the Town Council Building, close to the Old Bridge in Bideford. Due to its locality there is a danger it can be over looked! This website seeks to be our 'Shop window'.
We offer a 'mixed diet of Services and Events which we feel are relevant, interesting and uplifting. Hopefully when you scroll down these pages you will find that there is something you feel drawn to.
At the heart of who we are is Jesus, 'who came to bring life in all its fullness'. (John 10:10) This is a life of freedom, joy, and loving service. I feel honoured to be the Team leader of St Marys Church and this Mission Community where our vision is to 'seek first the Kingdom of God' (Matthew 6:33)
Whatever brings you to St Marys; whoever you are and wherever you are on life's journey… you are very welcome. Do come and 'say hello!'
Every blessing,
Reverend Claire Rose-Casemore (Team Rector)
Electoral Roll
Every six years we are required to complete a new Electoral Roll, rather than the usual revision, and 2019 is such a year.
This means that everyone who is baptised, and aged 16 or over, wishing to be on the Electoral Roll this year will need to complete a form (situated on the table by the main entrance) and return to Justine Duhig, our Electoral Roll Officer.
Being a member on the Roll means that you are entitled to attend the Annual Parochial Church Meeting (APCM) and vote on important issues for your church.
The APCM this year will be on 7 April at 11.45 am, following the 10 am service.
Being on the Roll means you regard this church as a church of worship for you (and your family). You can still be a member of our Roll if you also attend other churches.
The closing date for inclusion on the Electoral Roll this year is 22 March 2019.
St Mary's is the Parish Church
of Bideford and offers all who enter through its doors the warmest of welcomes.
We are blessed with a truly diverse church family; from young to old, a mix of worship styles and a host of activities, groups, and clubs. Learn more here.
As the Parish Church, St Mary's is deeply entwined with the community it serves. Find out more about its work here.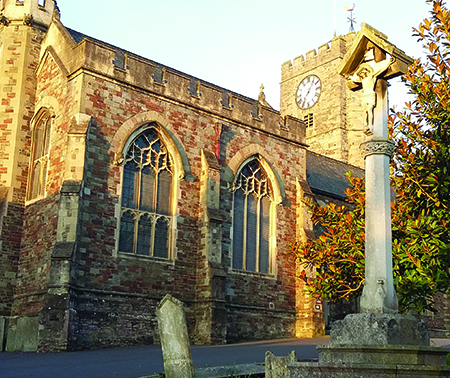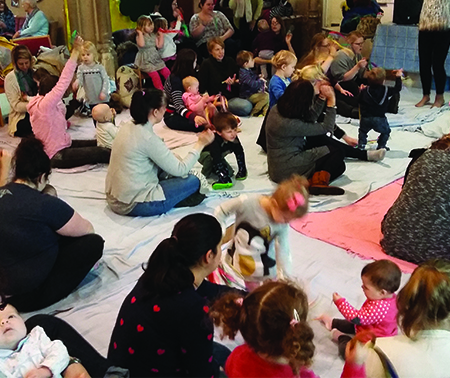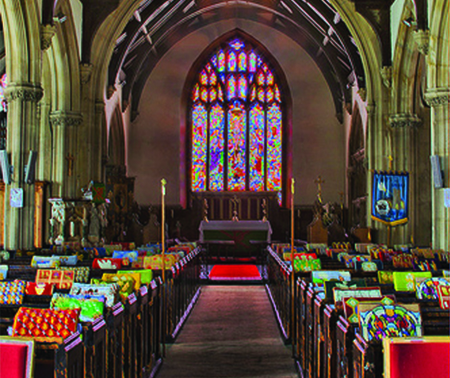 Prayer for the day
"For it has been granted to you on behalf of Christ not only to believe in him, but also to suffer for him,"
Philippians 1:29