Are you thinking about a Christening service at St Mary's?  All are welcome & we would love to share in your day.
Are you thinking about tying the knot with the person of your dreams? St Mary's is an amazing, spiritual and special place in which to start your married life together.
In the saddest of times we will offer you and your loved ones care and compassion. We will ensure your needs are listened to in the most sensitive manner.
Welcome to St Mary's
Thank you for clicking onto St Marys Church website. A very warm welcome to you!
St Marys Parish Church is tucked behind the Town Council Building, close to the Old Bridge in Bideford. Due to its locality there is a danger it can be over looked! This website seeks to be our 'Shop window'.
We offer a 'mixed diet of Services and Events which we feel are relevant, interesting and uplifting. Hopefully when you scroll down these pages you will find that there is something you feel drawn to.
At the heart of who we are is Jesus, 'who came to bring life in all its fullness'. (John 10:10) This is a life of freedom, joy, and loving service. I feel honoured to be the Team leader of St Marys Church and this Mission Community where our vision is to 'seek first the Kingdom of God' (Matthew 6:33)
Whatever brings you to St Marys; whoever you are and wherever you are on life's journey… you are very welcome. Do come and 'say hello!'
Every blessing,
Reverend Claire Rose-Casemore (Team Rector)
St Mary's is the Parish Church
of Bideford and offers all who enter through its doors the warmest of welcomes.
We are blessed with a truly diverse church family; from young to old, a mix of worship styles and a host of activities, groups, and clubs. Learn more here.
As the Parish Church, St Mary's is deeply entwined with the community it serves. Find out more about its work here.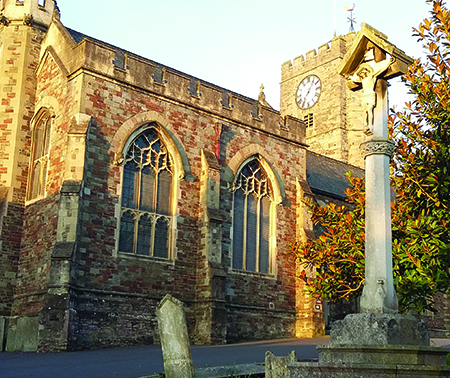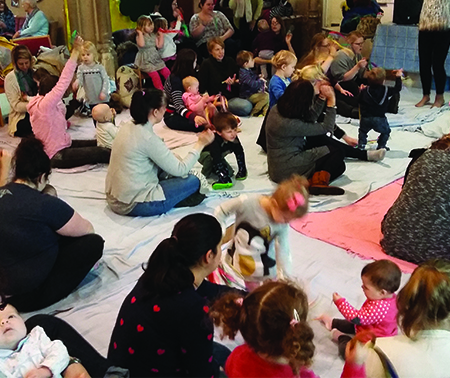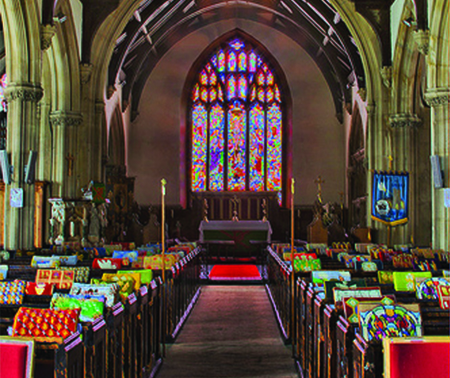 Prayer for the day
"so Christ was sacrificed once to take away the sins of many; and he will appear a second time, not to bear sin, but to bring salvation to those who are waiting for him."
Hebrews 9:28
Safeguarding
The 5 parishes of the Bideford and 4 parishes Mission Community (Bideford, Landcross, Littleham, Monkleigh and Weare Giffard) have adopted the House of Bishop's 'Promoting a Safer Church;  Safeguarding Policy Statement'.  Signed copies may be found on display at each of our churches.
If you are concerned about a child or vulnerable adult, please contact the Diocesan Safeguarding Team:
You may also report concerns to:
Concerns About Children
Devon Multi-Agency Safeguarding Hub (MASH):  0345 155 1071

Plymouth Children's Services: 01752 308600 (Out of hours: 01752 346784)

Torbay Multi-Agency Safeguarding Hub (MASH): 01803 208100

NSPCC confidential helpline:  0800 389 5344

Childline:  0800 11 11
Concerns About Adults
Devon – Care Direct: 0345 155 1007

Plymouth Adult Services: 01752 668000 (Out of hours: 01752 346984)

Torbay Safeguarding Adults Team: 01803 219700
Domestic Abuse
Devon Domestic Abuse Service:  0345 155 1074

Plymouth Domestic Abuse Service:  01752 252033

Torbay Domestic Abuse Service:  01803 698869
Rape Crisis
Devon & Torbay:  01392 204174

National:  0808 802 9999

Devon & Torbay:  01392 204174
Modern Slavery
Immediate danger:  999

Suspicious activity:  101

For advice call The Modern Slavery Helpline on 08000 121 700 or The Salvation Army on 0800 303 8151
St. Mary's Bideford Safeguarding Officer:  Sally Strutt