Are you stuck at home and going stir crazy because of the Corona Virus?!
Don't worry.  Help is at hand!
Log onto the St Mary's YouTube Channel to enjoy the fun and friendship of Music Makers....at home!
See you all soon and stay safe!
The Music Makers Team  x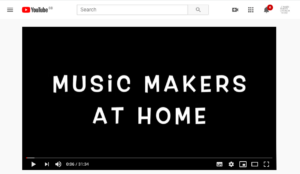 Music Makers first started in 2006. My sister had taken her 2 year old son to a music group in London and it gave me the idea to start up something similar with some Christian input and as an outreach to families with Pre-School children. I first started it in Abbotsham Baptist Chapel and I invited friends of mine with young children to attend.
One year later St Mary's Church approached me and asked me to model the same thing for them. We chose a Wednesday morning as that was a quiet morning for Toddler activities in Bideford. I asked 2 of my friends to come and support the first session and then word spread and numbers grew.
We sing nursery rhymes, action songs, finger rhymes and Christian songs. We use rhythm sticks and dance ribbons, instruments and actions to aid our songs and we have percussion instruments too. We have a Bible story and prayer each week and generally enjoy singing and making loads of noise together. We have a wonderful opportunity at the coffee time to chat with the parents and carers that come and a good time to listen and share our life and faith with them.
We have never had to advertise Music Makers as the Mums and Carers that attend bring more of their friends to it.
Our number grew so much that after a few years we had to start running it twice in the same morning. Numbers continue to be around the 100 mark each week and are divided fairly evenly between the two groups. Some of the children are with us for up to 4 years and others for a shorter time before they go to Pre-School. It is wonderful that some of the families come forward for Baptism and others have started to come to Messy Church and some of the Mums join us at Moov2
At the end of the Christmas and Easter terms we give the children Christian books re-telling these festivals as well as some chocolate treats!! Huge thanks as always for the wonderful dedication of all those who help by, setting up at 8.30am, taking the register, sorting out the buggies, serving the refreshments, welcoming people, jumping around at the front and helping with the story.
If you have never come to Music Makers please do. The session runs 9.45-10.30 followed by coffee.  We charge £1.00 per child each week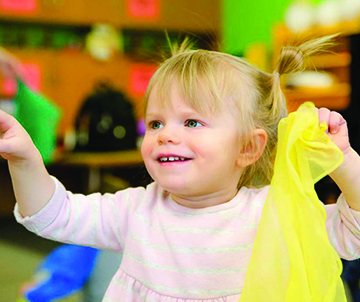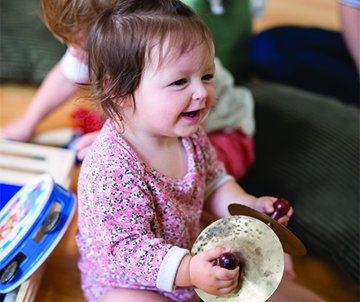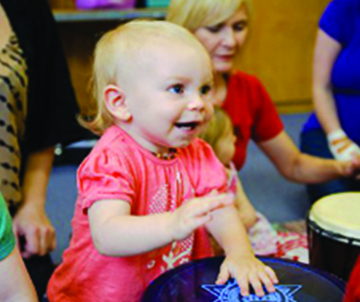 Prayer for the day
"Be devoted to one another in love. Honor one another above yourselves."
Romans 12:10