Holy Trinity, Weare Giffard
Weare Giffard is a 2 1/2 mile linear village on the east bank of the river Torridge. The parish has approximately 165 houses and 6 farms. The Church is adjacent to Weare Giffard Hall which is about half way through the village. It dates from the fourteenth century, the same period as the Hall although there was a church on the site in the twelfth century.
There are 41 on the electoral register but attendance on a normal Sunday is usually about 15. The church is much loved by villagers and festival services, weddings, funerals etc find it bursting at the seams. Residents of the village are very supportive of the church.
The PCC has made major efforts to raise funds over the past few years both for repairs and to keep the church running. Recently window mullions have been refurbished and the historic glass moved to make way for "one of the most dynamic new stained glass windows in the Diocese" which has been given by a generous member of the church and his family. The window which depicts a prayer, "Come Holy Spirit", has been designed by internationally celebrated Belgian glass artist, Ingrid Mayvaert who together with her husband, Luke Mestdagh, has recently restored the "Ganton" window in the Church of the Nativity in Bethlehem.
We have Morning Praise and two Communion services a month. On the first Sunday we take it in turns with the other village parishes to host a joint Communion Service. On fifth Sundays we join with the other three parishes for a Lay-Led service. On Ash Wednesday, Passion Sunday and Advent we join with the Mission Community. Several members of the church belong to the 4 Parish Choir and are involved in this year's Mission Community play for Pentecost.
Around the time of All Souls' Day we host a Memorial Service, followed by tea and cake, for the bereaved of the four Parishes, and it is well attended. One of our Church Wardens and the local landlord organise carols in the village pub as a mission event.
We have a team of bell ringers who began ringing 7 years ago and who now ring for weddings, funerals and special services. We have members on the 4 Parishes Pastoral Care Team, although Weare Giffard is very good at informal pastoral care. The 4 Parishes organise monthly Friends Together Lunches for people who are on their own and arrange transport for those who need it to attend. We are fortunate to have volunteer teams of grass cutters, flower-arrangers, church cleaners and readers. We are fortunate to have a wonderful organist John Hobbs who enhances our services tremendously with his outstanding musical ability.
"We are a very friendly, caring and welcoming church. We have continuity throughout the farming generations and therefore have a sense of personal history."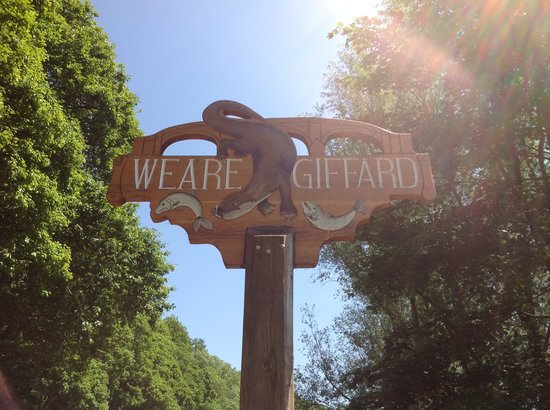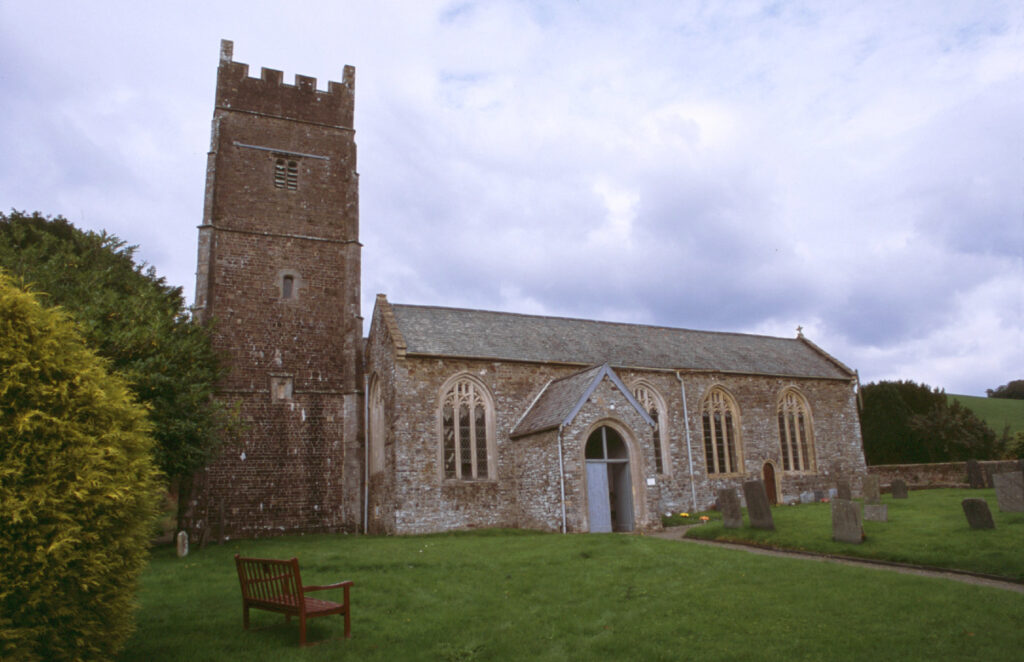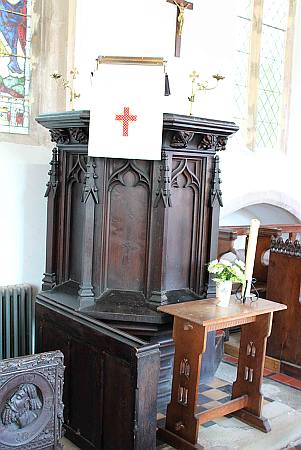 Prayer for the day
""'Do not seek revenge or bear a grudge against anyone among your people, but love your neighbor as yourself. I am the LORD."
Leviticus 19:18